"I am so happy that Dave was a part of our special day . . . his music, his professionalism and his commitment to our vision meant so much to us both, and to everyone in our families …" Jill from St Louis
Inquire about
beautiful wedding
music for your
special day!
  Call, or Fill out My
 Contact Form.
Your Most Memorable
Moment Needs a Beautiful
Soundtrack to Go With it!
Award Winning Wedding Music
St Louis Pianist, Dave Becherer
My Mission as Your Professional
Ceremony Musician
To Deliver Reasonably Priced, High Quality Services with Simplicity and Professionalism
To Create a Stress Free Experience for You
To Work With You to Create the Perfect Memorable Moment!
To Do the Above Without Ever Compromising Artistic Excellence!
"Working with Dave was stress-free, simple, and affordable. I definitely recommend Dave to anyone in need of a ceremony musician!" 
Valerie Ortman from St Louis
I am a wedding musician servicing the St. Louis Area, available for your wedding, cocktail hour or special event. 

While I perform as a Solo Pianist, I have a number of ensemble options including the popular HämmerString Piano Cello Duo (for ceremonies and cocktails), Songbird Vocal Piano Duo   (ceremonies and small receptions and a   Jazz Piano Trio ( receptions). These ensembles are well developed teams, each with its own mature, signature sound.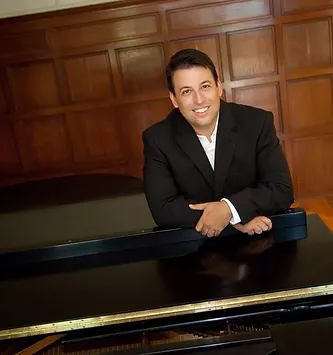 I've performed hundreds of weddings and have won awards for my services from both Weddingwire and the Knot, year after year.
"Dave Becherer did a fabulous job as a musician/pianist at our wedding. He played the wedding music, which included several special requests. Then he and his piano trio GREAT energetic jazz during our reception dinner . It made for a very high class evening . We received compliments all night about how great the music sounded.."  
 Michelle from St. Louis
What sets me apart as Wedding Pianist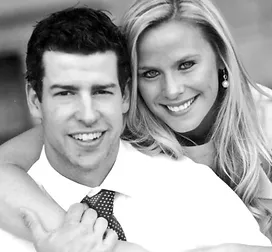 Dave Becherer was so amazing to work with! He was very professional and accommodating. He was able to take all of my input and help make the ceremony music so memorable. He is so very talented and will go out of his way to please the customer
. Jordan From St Louis
Instrumentation For Your Wedding Ceremony Music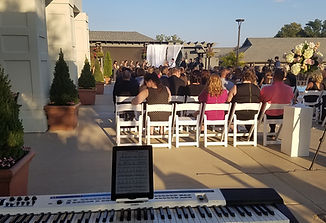 Beautiful and Stately, or Quirky and Fun.  The Piano has the range to cover every mood you want to capture on your big day!
Hämmerstring Cello / Piano Duo (most popular)
This is currently the most popular choice for ceremonies. HämmerString is a small ensemble with a big sound! For classical, pop, or new age, a cello beautifully accompanies the piano. Our Arrangements explore the full range of the two most beautiful instruments in the world.  Your guests will not stop talking about the music this duo provides!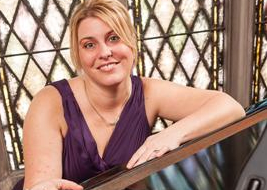 This is a beautiful combination for ceremonies. Kim Wren is a highly trained soporano vocalist, to sing a beautiful aria, a love song, or other songs that mean something to you.   The sound of her crystal clear voice filling the space will give your guests chills!
My goal is to deliver wedding music services with stress-free simplicity, and to be available to my clients for consultation at every step of the way.As a wedding pianist, I have plenty of experience performing wedding ceremonies, and I've seen everything from traditional music to outlandish and quirky selections. I've always been able to bring it together and make it work!
You probably have some great ideas, and I can help, providing suggestion and insights along the way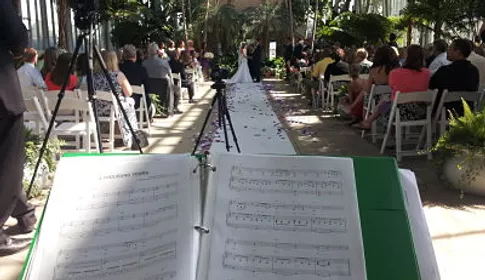 Over the Music Stand
Jewel Box @ Forest Park
"Dave attended the rehearsal and quickly offered advice when we struggled with some of the details as we did not have a coordinator. He offered lots of suggestions on wedding music selection, and also gave a list of songs to choose from, and even offered to learn and play any new songs we requested (for the cost of sheet music). We were on a tight budget for the wedding, Dave delivered above and beyond the amount we paid."

 Mindy from St Louis
Customize Your Wedding
Music
The wedding song selections that you choose for your wedding have a much bigger than you might realize. Music sets the tone for the ceremony. 
Wedding music will enrich the emotions felt by you and your guests throughout the day..Movie soundtracks are a great example of how music tells us what to feel. With your wedding music you are conveying not only the emotion of the moment but the underlying message that you want to express.
I can cover any style of music for your ceremony.  I can provide ceremony music from traditional wedding piano repertoire, (such as the Wedding March, Pachelbel Canon in D, etc.) or you can customize your ceremony selections so you can have your choice of some of your favorite wedding songs.
Ceremony music choices are typically needed for:
​
The seating of the family

The bridesmaids processional

The wedding processional (bride's)

A unity candle or sand ceremony

The recessional
As your ceremony pianist, I will try to accommodate every request and may make alternate suggestions in a similar genre that will capture the atmosphere you're wanting to produce. Wedding song selections typically need to be finalized one month before the wedding.
In addition to these selections, I will play 20-30 minutes of prelude music before the ceremony that matches the genre, whether jazz, classical or contemporary.
Options For Your Cocktail Hour Or Reception
In addition to being able to provide beautiful music for your wedding ceremony, I'm a jazz pianist available for cocktail hours and for providing wedding reception music.  I regularly get to work with St. Louis's best jazz musicians.  I have a performing Jazz piano trio, but also can add vocals or horns to the mix and for larger events.
​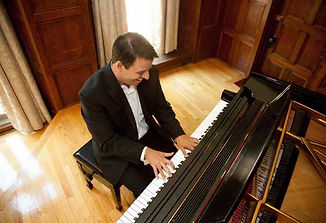 A Mix of Jazz and Pop – Solo Piano sprinkled into the conversation at your cocktail hour.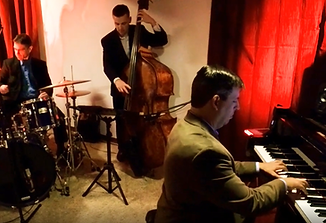 The Frontenac Jazz Piano
Trio
The Jazz Piano Trio is a great option for energizing your cocktail hour or small reception with music.  The arrangements are polished, and the musicians are some of the top players in town.  The music is always at a perfect volume for drinks and conversations regardless of the size of the room.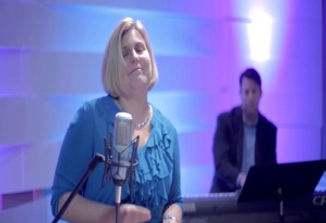 The Songbird Vocal/Piano Duo performs a very wide range of music, perfect for smaller receptions where the thundering beats of the DJ are not appropriate.  Genres include classic standards from the American Songbook, modern pop covers, classic adult rock favorites as well as modern jazz influenced pop singers such as Diana Krall and Norah Jones.
The Most Popular combination is the gorgeous sound of the Hämmerstring Cello/Piano duo for Ceremony, followed by a lively mix of improvised versions of pop and jazz favorites.  
Other mixes:
Solo Piano Wedding Ceremony + Solo Piano for cocktails Beautiful ceremony music followed by lively improvised versions of pop and jazz favorites. 
Solo Piano Wedding Ceremony + Songbird vocal/piano duo for cocktails or small receptions 
Wedding Ceremony + Cello Piano Duo for Cocktails.  The cello piano duo is also becoming an increasingly popular option for cocktails.
Wedding Ceremony + Jazz Piano trio for a small reception
Click Here to learn more about Cocktail Options.
Inquire About Beautiful Music for Your Wedding!
Dave Becherer
552 Cherry Ridge Ct, Ballwin Mo 63021
314-277-5020