St Louis Pianist - Glowing Reviews for
Wedding and Cocktail Music
 Parties, Private and Corporate Events.
I consistently receive glowing reviews from satisfied clients! I've won awards year after year (Best of Weddings from the Knot and Weddingwire's Couple's Choice awards).  I would love to add you to the list of satisfied clients!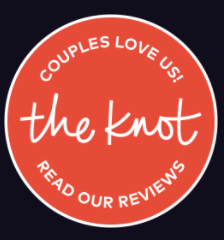 Excellent to work with!
David was great! He worked with a girl I wanted to sing at the wedding
but I also had their vocalist perform as well. Music sounded perfect.
Quickest and best communication. Very nice to work with and wonderful musicians. Highly recommend them!!
We hired Dave to play at our wedding ceremony. He did an amazing job,
evening learning a new song, the Rudy theme song, which my groom really
wanted to enter to. He was easy to work with from start to finish.
There was a wide selection of music to chose from for all parts of our
ceremony and even examples as well. I would highly recommend him for any
event!
David was one of the easiest vendors for us to work with. It was a
breeze to book him and he responds so quickly (so important for a
stressed out bride!). You can tell he has been preforming for a long
time and really enjoys what he does; our ceremony, cocktail hour and
dinner were taken to the next level with the beautiful ambiance he
provided. We were able to pick out the songs for the important parts of
our ceremony and I left the rest of the music selections up to him. He
put together a beautiful selection of music for our guests to enjoy
before the ceremony started. He was efficient and prompt. He was a
breeze to work with and I'm looking for an excuse to hire him again; you
won't regret using him for your day!
Katie K
St. Louis Missouri
Dave played at our wedding ceremony, along with his cellist and they
were absolutely wonderful! Dave was so easy to work with leading up to
our big day and the music sounded beautiful. I'm so happy we could have
them play at our ceremony and would highly recommend them for any event!
Talented Musicians for Weddings!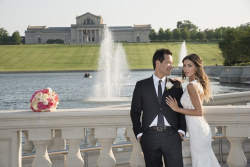 The beautiful music of Dave helped to make our wedding day one to remember. His music is amazing and was such a wonderful addition to our ceremony. Dave played for our ceremony as well as our cocktail hour. We wanted to stay with traditional music, so we picked our songs based on his samples on his website and couldn't have been more pleased. But Dave is willing to customize and learn new songs. For our ceremony, Dave
also brought a cellist with him to play "A Thousand Years (Piano Guys)". Perfect song for the Bridal Processional. The music was wonderful and everything went very smoothly. We had several guests comment on how nice it was. Both Dave and his wife (she was the vocalist for cocktail hour)are lovely, so easy to work with, and always had fast response times to any questions we had. His rates are super reasonable, too. We would recommend him as a pianist for weddings or any events where a nice soft ambiance is needed. Good job Dave!!
Services: Piano Cello Duo (Wedding Music), Songbird vocal-piano Duo (music for cocktails and dinner)
Andrew And Gaia Gelman
St. Louis Missouri
Infinite Number of Stars for his music!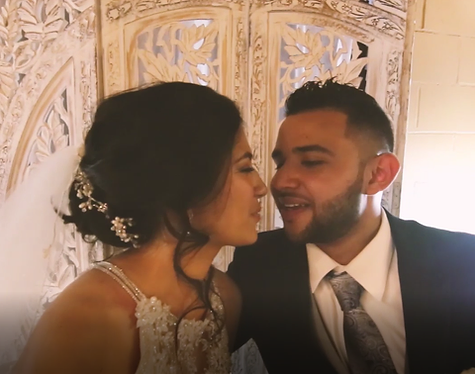 Dave is the best of the best!!!! We could not be any happier than this!!! We received so many compliments!!!! He made our ceremony a fairy tale and he also was in our reception. He deserves infinity amount of stars!!!
Services Wedding music – Cello/Piano and Piano for Cocktails
Monse Hernandez
St. Louis Missouri
High Quality Music for our Party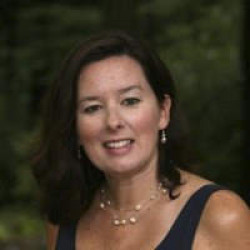 Dave did a great job, even when he was under the weather. We needed him to play background music for a dessert reception for alumni – ages 28-98! We needed a variety of music that would allow people to talk and socialize, not too loud, but still high-quality. Dave did a great job, arrived on time, and was professional.   
Services: Pianist – Solo Piano for a Party
Kelly Peticolas
St. Louis Missouri
Wow - An Amazing Performance!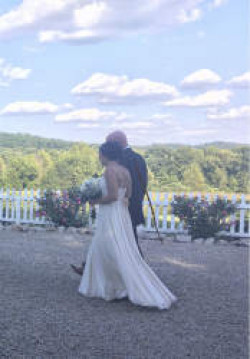 Wow pretty much sums up Dave's performance for our wedding! We had him
do the ceremony on piano and then a piano and cellist duo for cocktail
hour and we could not have been more impressed! Everyone complimented
their playing all night and he brought tears at the wedding ceremony! A
definite must for any wedding!
Services: Piano for Wedding Music, Cello and Piano for Cocktails
Jordan Carr
St. Louis Missouri
Such beautiful music for my wedding!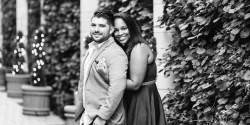 I am so very happy with the performance given by David! My husband and I choose to also add a vocalist and violinist along with him to provide wedding music for our ceremony and I can't explain how beautifully they all sounded together! They added that extra special touch to it all and I thank them very much for working with us! If your looking for some very talented musicians look no further!!
Services: Ceremony with Piano, Violin and Vocalist
Whitley Lukes
St. Louis Missouri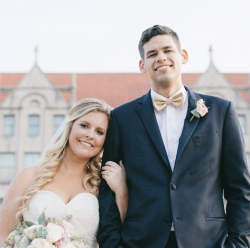 Fantastic performance… from the beautiful sounds to the impeccable timing and tone setting. We enjoyed every minute of our magical moment thanks to Dave's masterful melodies! Dave was extremely easy to work with and had a wide range of songs to select from making every part of our ceremony uniquely ours!Services: Wedding Music (solo Piano)
Courtney Kuhl
St. Louis Missouri
Piano Music Set the Tone for a Great Night!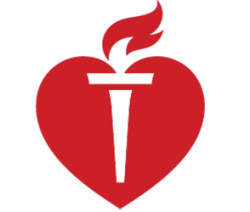 David Becherer was recently the Pianist for a social event for our organization in St. Louis. He was extremely professional and did an absolutely wonderful job. Everyone was commenting about how talented he was! David really set the tone for a wonderful night!!
Service: Solo Cocktail Piano
Amy Dwyer Go Red For Women Director – American Heart Association
St. Louis Missouri
Amazing Ceremony Pianist!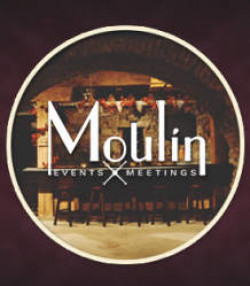 I work with musicians frequently on many events and I have to say Dave was great! He was very easy to work with and his music was just what our event required. His attention to detail with the venue was refreshing, He kept the volume to an appropriate level at all times and played songs that were appropriate for the event …again refreshing as many musicians do not keep these elements in mind. I truly am happy
with Dave's professionalism and will continue to hire him for upcoming ceremonies, weddings and holiday parties to come at our venue!.Service: Wedding Music – Solo Pianist
Ann Jones – Event Coordinator With Moulin Events
St. Louis Missouri
I Enthusiastically Recommend this Pianist!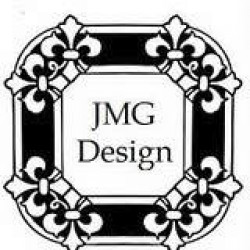 It is with the greatest enthusiasm that I recommend jazz pianist Dave Becherer. His command of the keyboard is that of a first class professional pianist and his musicality is of the highest class of artistry. I have hired him for a private Cocktail Party and heard him play a most varied repertoire and it seems clear to me that no piano music would give him any problems. He has my highest recommendation for a cocktail hour
pianist.  
Services: Music for Cocktails – Pianist
John Gergel – Owner – Jmg Designs
St. Louis Missouri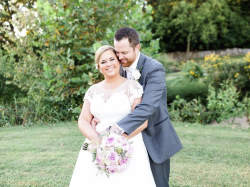 We absolutely LOVED our ceremony music played by David and cellist, Jake Brookman. We really wanted a piano/cello duo and we searched and searched for one until we almost gave up… Then one night, we found them on the knot. I contacted him that night and he got right back to me! We wanted very specific songs and he made sure that was exactly what we got. He had an event in St Louis prior to ours but he made it
to our ceremony in plenty of time to start the prelude music. He kept in touch well and even texted/emailed to keep me up to date on where he was when he traveled to our location. We were very pleased with everything.
Our wedding was outside on a pretty windy day and they still made it happen… Even if it meant they held their music with their teeth. I have absolutely no regrets ! And if you're wondering if it's worth the extra money…. Let me just do you a favor and tell you, IT IS! I highly recommend you cutting a corner somewhere else! Thanks again for everything, David! You guys are AWESOME!
Services: Piano/Cello Duo – Ceremony Music
Shelly Howard
St. Louis Missouri
Ceremony Piano – Best Pianist PERIOD!!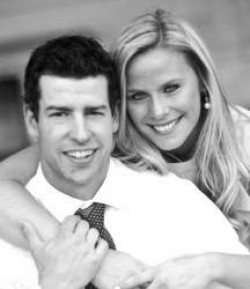 Dave Becherer was so amazing to work with! He was very professional and accommodating. He was able to take all of my input and help make the ceremony music so memorable. Dave even took the time to prepare a special arrangement to the popular "A Thousand Years" for me. It was the most dramatic moment of my whole ceremony!! He is so very talented and will go out of his way to please the customer.
Quality musician and fantastic guy!
Service: Ceremony Pianist 
Jordan Ahrendt
St. Louis Missouri
Wonderful Ceremony Pianist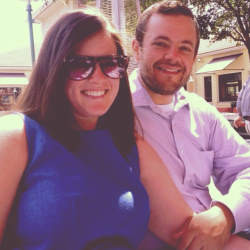 Dave was truly wonderful to work with. We made all of the arrangements from out of state. He quickly responded to every e-mail and offered great suggestions. The ceremony was held at the Japanese Garden at the Missouri Botanic Garden. The wedding music was a big part of making this a perfect day. I would highly recommend him as a pianist for his professionalism and reasonable prices.
Service: Solo Piano for Ceremony Music                                                              
Catherine Albanese
St. Louis Missouri
Ceremony Piano –Fantastic!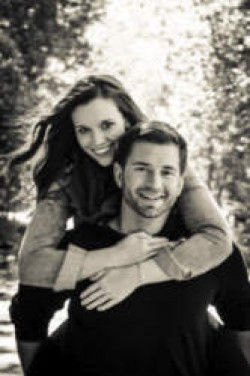 Dave was fantastic and extremely accommodating! He was in direct contact with me through the entire preparation and walked me through each step of what he would be doing for us. If there was a song that we particularly wanted or a different rendition of one he already had, he took the time to send us the confirmation of the song and then practiced it specifically for our wedding. On the day of, he made sure to introduce
himself and confirm that everything was in order so that we had nothing to worry about. We could not be happier with our choice of Dave Becherer!
Service: Solo Piano for Ceremony Music
Don't look any further for your music!
We found Dave online and we booked him for our ceremony and cocktail hour. We sent him all of the music we wanted played, some of which were not in his list, so the sheet music had to be ordered, but he played all of them beautifully. His skills as a pianist are amazing and I was happy with everything he played. He brought to life all of the wedding music we requested and we couldn't have been happier. He also helped us out
and provided a microphone for us for the ceremony, which was great. If you're looking for beautiful music for your ceremony or event, look no further. He is definitely the real deal!
Service: Wedding Ceremony Music and Cocktail Hour (piano)
Katie Dinga
St. Louis Missouri
Awesome music for wedding and cocktails!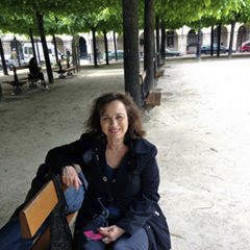 Dave provided beautiful piano/cello ceremony music, as well as a wonderful bass and piano jazz duo during dinner for our son's wedding. He was extremely responsive, patient and helpful in dealing with the many questions and issues involved in planning the music for the wedding. He attended our rehearsal and arrived early to set up for the ceremony; everything was organized and ready early for the ceremony. Dave is a
very responsible person, as well as a highly skilled and versatile musician who can be trusted to provide excellent music for any event.
Service: Piano Cello Duo (ceremony music) and jazz Piano Upright duo (music cocktails and dinner)                                                          
Kathy Bearman
St. Louis Missouri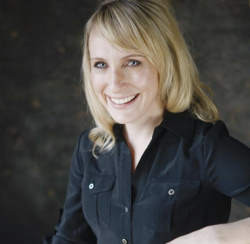 Dave was extremely professional, prompt with his response time, and his piano music sounded beautiful! I highly recommend him for someone who is looking for a special event pianist.
Service: Wedding Music – Solo Piano
Simcha Lourie – Of Simchas (Event Coordinator)
St. Louis Missouri
Rochelle Balentine
St. Louis Missouri
My wife and I had our wedding in Southern Illinois back in September and we were in need of a Pianist for an outdoor wedding. We reached out to Dave and he answered quickly with an offer. He shared with us his recordings and even helped us pick out music for different parts of the wedding. Communications were through email and were very professional and replies were fast. On the wedding day I would have never
guessed that he has never been in the area. He showed up on time (early in fact!) to our wedding in the middle of the woods with everything that he needed. He just had us point to the site and he set himself up in the best location (out of the way, but still close enough). Dave started playing and it set the perfect mood for the wedding. He was such an amazing pianist (and several of our music major friends commented this to us later that night). He even improvised some fill in music when there were quiet parts during the wedding (like signing documents). He really added a lot to our wedding and we were thankful. At the end of the event, he quickly packed up, gave us a quick goodbye and was on his way. He was very profession and extremely helpful during all the planning and the wedding itself. If any of my friends get married and are in the market for a wedding pianist, I am going to give them Dave's contact information without any hesitation. I highly recommend booking with him
Dave performed during my wedding ceremony and was wonderful! He was quick to respond to my emails and made sure the timing would be perfect! Easy to work with and the perfect touch to my special day!
Thank you Dave for the beautiful and sentimental music. It was a pleasure to work with you. I greatly appreciate your talents (and customer service). I can't to see the video. What a memorable day! I will definitely recommend you to all my friend in the St. Louis area.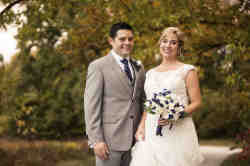 David and his wife, Kim, were amazing. Only one month before our ceremony I was in a bind. Our church's musical director unexpectedly backed out, and ceremony music was one small detail that I took on to help ease the burden on my stressed out fiance. I found David on the Knot, and went to his website to learn more about him. His website was the best I saw, he had comprehensive lists of the songs he has played, examples
of musical selections from other weddings, and plenty of samples to listen to. He was obviously talented enough, and I was desperate. I sent a quick message asking for a price quote. 

He responded very quickly via email, and we are so lucky he was still available for our date. Communication was quick and seamless, and I felt a huge load off knowing we'd still have skilled musicians for our ceremony. It was easy to pay online, send him musical selections via email, and have a couple quick conversations. David came to our rehearsal to get a feel for our space, and he was also ready to roll with the punches when our church was being weird about using their piano: "Not a problem, I've got a keyboard and amp that sound a lot better than most church pianos." 

In the end, David ended up using the church's piano, and it sounded incredible. He's truly a virtuoso, and Kim shines as a soloist. Our guests marveled at the theme from Beauty and the Beast and Pride and Prejudice during the prelude to our ceremony. David and Kim were classy, fantastic, and truly impressive without shifting the focus of our ceremony to themselves. 

All of my interactions with David were highly professional and enjoyable, and I can't recommend he and Kim enough!
John Trippi
St. Louis, Missouri
Even though we never had a chance to meet in person, David was absolutely wonderful to work with. He was so flexible and responsive. The music for my wedding ceremony sounded wonderful!
Crystal Thompson
St. Louis Missouri
I had David play at our wedding ceremony and he sounded beautiful.
Leading up to the day I chatted with David via email and he was very
responsive and easy going. We picked our favorite songs for him to play
and he did just that. We will definitely hire David again!
Natalie Kramer
St. Louis Missouri
Very professional pianist!
hired Dave to play at my wedding in St. Louis. He offered a wide array
of song selections and was willing to learn a new song or two for
specific ceremony music that I wanted. I chose the Piano/Cello Duo and
they sounded amazing- gave off a very elegant vibe. As the bride, I
stayed busy and didn't get a chance to visit with Dave and sit still
long enough to hear all of what they were playing, but every guest I've
spoken to after returning home commented how beautiful they thought the
music was and that they did a great job! Throughout the planning
process, Dave was very accommodating- he replied quickly to any question
or concern I had and offered advice and his opinion on my ideas and
wants so to make our wedding experience the best it could be. I would
highly recommend Dave's services for any event!
Laura Collins
St Louis Missouri
Outstanding and beautiful are two words I'd use to describe Wedding
Music by Dave Becherer. We hired Dave and Jake to do a piano/cello duo
for our wedding ceremony music. From the prelude to the recessional,
every note was truly beautiful to hear during our ceremony. Our guests
said they absolutely loved the music and it certainly made this bride
cry as I walked down the aisle to it. Dave and Jake even let us hear the
songs with them prior to our big day when we wanted to make sure we
liked everything. They are very professional, kind, and talented
musicians. We also loved how accommodating they were with every request
we made. We highly recommend them to play the perfect soundtrack for
your wedding ceremony!
Cello Piano – magnificent!
We had the piano/cello dynamic duo for our ceremony and they were
absolutely wonderful. From the first moment I heard Dave's selection, I
knew I wanted him for our wedding. He was very accommodating with all of
our requests. We couldn't ask for a better musical experience!
Songbird Vocal Piano Duo (ceremony)
Dave was great to work with in all phases and communications prior to our wedding day. The day of –Dave, his wife, and the songs/music were all pitch perfect. I highly recommend this duo to any bride/groom seeking classy, professional, beautiful music performance at their wedding
Songbird Vocal Piano Duo (ceremony)
I can't say enough great things about David and his wife, Kim! David played the piano and Kim sung at our wedding ceremony. We had a very traditional catholic ceremony and David worked with our priest to ensure the order of the mass/ceremony was perfect. Kim has the most beautiful voice! She sung Ave Maria while I was walking down the aisle and it was absolutely beautiful! I highly recommend the "Songbird Duo" with David and Kim.
Dave and Kim form a great husband and wife vocal piano team.  Her crystal clear vocals will gives your audience chills. CLICK HERE for more info and to Listen to Samples!
Ceremony, Piano 
we hired Dave to play at our wedding ceremony and we weren't disappointed! He did such a great job – I liked that we were able to talk through all the details of the ceremony beforehand via e-mail so there would be no unexpected surprises. He had a wide selection of music to choose from and I felt confident choosing him for the wedding. Thank you so much Dave!
Ceremony Piano 
David was my pianist for my wedding ceremony this last October. He was incredibly professional throughout the planning process and always responded to emails/calls quickly (within the day). David was very straight forward and easy to work with. He learned a new song for us that wasn't on his original list and did it flawlessly. He was able to adapt to the ceremony as needed and really did a wonderful job. I would recommend him to any other brides/grooms for their wedding day. David is reliable, professional, and a wonderful musician.
Ceremony Piano
Dave was a fantastic addition to our wedding ceremony in St Louis. His wedding music added a classy touch to the ceremony. He attended the rehearsal, and quickly offered advice when we struggled with some of the details as we did not have a coordinator. He offered lots of suggestions on wedding music selection, and also gave a list of songs to choose from, and even offered to learn and play any new songs we requested (for the cost of sheet music). We were on a tight budget for the wedding, Dave delivered above and beyond the amount we paid . I would recommend him to anyone who is looking for a pianist for their wedding or cocktail hour.
Ceremony Piano 
My husband and I waited until the last minute to figure out the music for our ceremony. I started looking just two weeks out and someone recommended Dave. He was very accommodating to our requests. He was on time, professional, and did a beautiful job (we had many compliments)! I couldn't believe how great he and the vocalist did considering he received our music requests just one week from the wedding. Thank you so much for being one of the few vendors who did NOT cause us stress during such a busy time!
Piano Cello Duo, Ceremony –
For me music has always been an important part in any wedding. It sets the tone. It makes the wedding memorable or not. As for my daughter's recent wedding in St Louis, Dave Becherer, piano playing far exceeded anyone's expectations to a most memorable ceremony music! There wasn't a dry eye in the church ! The beauty of his playing the piano with his fellow musician on the cello to the song of "A thousand years" flawlessly with her entrance will always be that one beautiful moment forever in our memory of that day.
From the very beginning choosing Dave Becherer was the easiest and best decision. At a the time when making so many decision's becomes overwhelming,stressful, and difficult for your big day. Dave made the ceremony music selection suddenly exciting , relaxing, and absolutely delightful. He was by far a breath of fresh air with not only his amazing talent for playing the piano but for his wit, his sense of humor, and confidence in his performance. His large array of music selections and abilities to preform those effortlessly at a drop of a hat is unbelievable ! He will not disappoint you. I can't say enough about his knowledge, experience, and help in assisting with the selection of music that fits the brides idea's of the wedding she wants portrayed. He will also give the bride the opportunity to not only have him play the piano but offer fellow musicians to play along if so requested.
Dave Becherer is affordable, professional , and plays every song to perfection. A huge bonus with Dave was he did not only play piano at the ceremony itself but he also played piano at the cocktail hour prior to the dinner reception. What a class act.
I truly felt he made a huge impact at making my daughters fairy tail wedding come true that day! I strongly recommend him for any bride to be. He far exceeded our expectations ! I only welcome the chance to work with him again given the opportunity. I can't thank Dave enough for such a successful wedding!
Debbie Ahrendt
Ceremony Piano-
David did an amazing job at our wedding in St. Louis. He played a variety of classic, pop, and jazz pieces through the course of the night. He was extremely professional, prompt, and easy to work with. I would recommend David to anyone looking for a talented pianist.
Ceremony Pianist
Dave was beyond amazing! First of all, we had a short time-frame in planning our wedding and Dave learned new songs that were important to us very quickly. Every step of the way, he was awesome to work with . .always very professional, and very genuine . He appreciated that it was our special day and he helped to make it just that! He was happy to work with my daughter, who wanted to sing a song for us during the ceremony, and it came off beautifully.
We had planned an outdoor candlelight ceremony in a wine garden, and Dave showed up to a hot and humid day and set up as we took photos, sweating it out with the wedding party. Then a storm blew through just as guests were arriving. Dave went above and beyond, quickly moving his equipment inside to use the Plan B, due to the weather. And then after the storm passed through fairly quickly, we asked him to move everything back outside because that was the ceremony that we had really dreamed about . . . and he did it all with a smile. After getting wet with sweat, and then with rain, he played beautiful music that absolutely made the ceremony all that we had dreamed it could be. It was beautifully personal and emotional.
I am so happy that Dave was a part of our special day . . . his music, his professionalism and his commitment to our vision meant so much to us both, and to everyone in our families … Jill Weinrich
Piano – Violin Duo, Ceremony –
It was a pleasure to work with Dave. He and his violinist played for our son's wedding at the 9th Street Abbey. The music was absolutely beautiful and everything went smoothly. Dave attended the rehearsal on Thursday which made us feel very comfortable and confident for the wedding ceremony. I would highly recommend Dave as a pianist because of his wonderful musical abilities, his professionalism and also his reasonable prices. You will not regret your choice!
Jazz Piano Trio, Reception  
Dave and his jazz trio added such a lovely tone to our wedding cocktail hour and reception. If you are looking to add a classy and tasteful sound to your atmosphere, look no further. Throughout the planning process and the wedding night, Dave and his trio were very professional and friendly. Our wedding guests were so impressed by their musicianship and vibe. As a wedding vendor, he is very flexible and easy to reach, which is always comforting!
Ceremony Pianist-
We didn't want to make a big huff and puff at our wedding with some sort of string quartet or anything too fancy. We were having a pretty non-traditional wedding, but still wanted some professional music. I found Dave on The Knot, but once I went to his website and heard his cover of Ben Fold's "The Luckiest", I knew he was our guy. He was willing to negotiate on the pricing and help us out with both the ceremony and cocktail hour and played almost all modern hits instead of stuffy old marches and whatnot. He even accommodated my processional request that wasn't in his repertoire. Overall, he did his job and he did it wonderfully. Well done.
Songbird Duo, Reception–
a lifetime memory for all involved . I was astounded by their talent and tireless performance. Had it not been such a special occasion with so many people I hadn't seen in so long, I would have loved just sitting back and listening. Your set mix was just right.
Dave's playing was imaginative and flawless in execution. Kim's voice is clear, effortless and tireless. Every word came through. They gave us long, honest sets. We couldn't have had more minutes of music if we had gone recorded.
David Simpson
Jazz Pianist – Holiday Party
You were fantastic at our holiday party! Our guests loved the piano playing and it was the perfect cap to making this a successful party. You are really easy to work with and very affordable for the quality of playing you do . My wife and I look forward to the next time you can entertain our guests with your magnificent skills.
Nicole Beli
Ceremony Pianist-
I decided to have just a pianist play at my ceremony. I was more than pleased with Dave's performance. He has an abundance of songs to choose from and he plays them so well. I had no idea what I wanted before I went to Dave's website, after looking through the list a few times I knew exactly what I wanted. I emailed him and he was so helpful and easy to work with . Choosing to have Dave Becherer be your pianist is an excellent choice and I would recommend him to any of my family and friends!
Katie Cox
Ceremony Pianist– Perfection!
Dave was our pianist for our wedding ceremony, and it couldn't have been more perfect! Our wedding started 45 minutes late due to traffic and he played for our guests the entire time, which was possible with his amazing repertoire We have received so many compliments on Dave's music, some saying it was their favorite part of the ceremony ! We highly, highly recommend Dave for your wedding or special event!
Songbird Duo – Private Event –
I hired the Songbird to perform at a retirement party for one of my husband's partners (a jazz enthusiast.) With little direction from me, they put together a wonderful playlist and performed it impeccably; it was the perfect touch to a great evening . The guest of honor as well as the rest of the party commented on what a great job David and Kim did and I had to agree! They are prompt, professional and, most of all, very talented. I will definitely hire them again in the future!
Danielle Smith
Ceremony and Cocktail Pianist-
Dave was wonderful. He came to the rehearsal on Friday night which is where we met and went over the last minute details. The wedding ceremony was flawless and he was very easy to work with. Dave also played jazz piano at the cocktail hour which everyone really enjoyed . I was very pleasd with his services and professionalism. I would recommend him to anyone who is looking for a pianist for their event.
Michelle Colier,
Ceremony Pianist, Jazz Pianist with trio for reception –
Dave Becherer did a fabulous job as a musician/pianist at our wedding. He played the wedding music, which included several special requests. Then he and his piano trio GREAT energetic jazz during our reception dinner . It made for a very high class evening . We received compliments all night about how great the music sounded and the lively atmosphere that was provided by the pianist. Thanks Dave!!
Kristen Speckart
Ceremony Pianist–
I was having a problem finding someone to sing and play a musical instrument for my wedding. The problem was I wanted unique songs that are not typically used for a wedding. I was actually referred to Dave by my cousin (a fellow musician). When speaking to him he was completely laid back . I was extremely satisfied with Dave at our wedding. He is extremely talented and professional. I hand picked many of the songs for my ceremony and his wife (with a beautiful voice) sang the newly learned songs with no problem at all. I would use them again in a heart beat.
Susan Katz
Songbird Duo, Ceremony –
Dave Becherer and his wife, Kim, performed at our daughter's September 1, 2013 wedding enhancing the day through their musical talents and personal service. They are both very nice and professional and played for extended periods with very few breaks. The selections were perfect for the style of wedding we had. My husband and I would highly recommend them and feel that they were very reasonably priced for the amount of time they gave us. Dave and Kim made this special day even more special!
Songbird Duo, Ceremony –
Dave and Kim – the Songbird Duo, performed at my wedding this month. They were awesome and I'm so happy I contacted them.. I sent Kim the list of songs in my ceremony and she was very good about asking questions and making sure everything was the way I wanted it. After the ceremony I had a lot of compliments about the beautiful wedding music (both the piano and vocals).
Wade Nelson
Jazz Duo – Pianist with Upright Bass – Private Event –
Dave and his bass player played our wedding rehearsal reception at the Governor's Mansion in Springfield. They were splendid. Knew a million songs, captured a million moods. Everyone loved the music and I couldn't recommend anyone more highly to someone looking for a pianist..
Keith Allen
Ceremony Pianist –
Working with Dave for our wedding was a pleasure. His website includes an extensive list of songs in his repertoire. Our experience was exactly as advertised . Dave attended our rehearsal on Friday and performed beautifully at our wedding. If you choose Dave as your wedding pianist you will not be disappointed!
Laura Rollins
Wedding Pianist –
Mr. Becherer, the addition of your musical style and talent really added a touch of class to our wedding and reception. You were a joy to communicate with, and we really appreciated your willingness to learn the repertoire of songs we asked you to play. Everything went off without a hitch, and that is in large part due to your expertise and professionalism . Thanks again!
Jodi Newell
Jazz Pianist with Trio for Cocktails –
Dave's piano trio played jazz at our cocktail hour. The music was very lively, and the volume was perfect ! Our guests had no problems having converstions. His music made the whole affair feel intimate and very comfortable
Wedding Pianist –
Dave did such a great job playing piano for our entire wedding celebration. From the traditional Wedding March to an excellent selection of music for the entire evening. Easy to work with. Totally prepared . Thank you, Dave!!!
Valerie Ortmann
Ceremony Pianist –
Dave played the piano at our wedding ceremony at The Old Post Office downtown. He was present for the rehearsal which was the first time we met; it reassured me for the ceremony the following day. The ceremony and wedding music went off without a hitch, which is all a bride can ask for on her wedding day. Working with Dave was stress-free, simple, and affordable . I definitely recommend Dave to anyone in need of a ceremony pianist
Richard Lintz
Event Pianist –
Dave was a great addition to the party. His repertoire was appropriate and very much as expected from listening to his examples on his website . I will certainly call him again.