Cocktail Solo
Piano Samples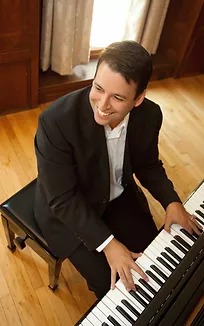 Music by St. Louis Pianist
Dave Becherer
Live Music is the Perfect Compliment to
Drinks and Conversation!
 Looking for a jazzy, fun cocktail hour? Quiet ambience for an elegant or romantic dinner reception? Music conducive to conversation? Have a request? Look no further.  I am a classically trained pianist with a jazz studies degree and I've performed thousands of events all over the Midwest for the last 20 years.   
As a solo pianist, I can provide light background piano music to be sprinkled into the conversation at your cocktail hour. Sets consist of well known favorites, from improvised jazz classics to show tunes to classic rock and pop.
Depending on the age range represented by your guests, you'll hear a mix of favorites from the swing and Rat Pack eras, Sinatra and Nat King Cole modern crossover jazz artists such as Diana Krall and Nora Jones, classic adult favorites from as Journey the Beatles, Elton John, Billie Joel, fun themes from Hollywood (sometimes even Disney if there are kids), and a wide range of modern pop.  If there's a style of music you want, or a style of music you don't want, just ask!
Pricing:
Solo Piano is typically $200 for the one hour, longer stretches fall in the range of $275-375 depending on number of hours and budget (up to 3.5 hours).  I can provide up to 5 hours of music when needed.   There are discounted rates when cocktails are coupled with a ceremony.
No Piano? No Problem!  I bring a digital stage piano and a small stereo PA, and a laptop with software which allows me to realistically produce the sound of a Steinway Grand.  It sounds better than most pianos I have the opportunity to play!  My setup can be self-powered if you've got a location with no power!  Indoor or Outdoor, the sound will beautifully fill the space.
"Splendid! Knew a million songs, captured a million moods. Everyone loved the music and I couldn't recommend anyone more highly to someone looking for a pianist!"  Wade from St Louis
Inquire Today to secure great music for your guests.  Discounts
apply when bundled with Ceremony. Call Email or Fill out My
Contact Form to Check Availability!.
Other Options for your cocktails hour, event or reception.
In Addition to Solo Piano, you can also choose from two other options for cocktails, small receptions and events: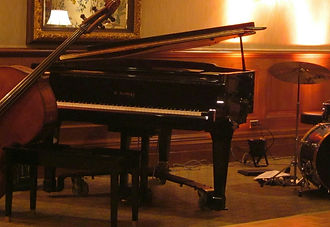 The Jazz Piano Trio is a great option for energizing your cocktail hour or small reception with music.  The arrangements are polished, and the musicians are some of the top players in town.  The music is always at a perfect volume for drinks and conversations regardless of the size of the room.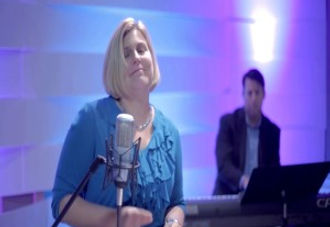 The Songbird Vocal/Piano Duo performs a very wide range of music, perfect for smaller receptions where the thundering beats of the DJ are not appropriate.  Genres include classic standards from the American Songbook, modern pop covers, classic adult rock favorites as well as modern jazz influenced pop singers such as Diana Krall and Norah Jones.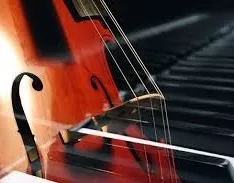 HämmerString Cello Piano Duo
Looking to make a unique statement for your cocktail party? HämmerString is the perfect choice.  The duo provides an uncommon blend of two of the most expressive instruments – cello and piano.  We have built a repertoire of stirring arrangements of classical, jazz and pop to present a totally one-of-a kind selection of music for your cocktail hour or reception. There is no other duo in the St. Louis area that sounds anything like HämmerString, and people absolutely Love it!!
I have played piano for over 35 years, 20 of them professionally.  I have a strong classical background as well as a degree in jazz piano performance, which enables me to cover any style authentically.  I have played thousands of events in the midwest area and have won awards for my music services year after year from Weddingwire and the Knot.   I regularly perform at weddings, private events, corporate functions, and parties in the St. Louis area.