St Louis Pianist, Dave Becherer - Wedding Music, Cocktails and Events
Elegant Piano Music for Your Event!
I'm an Award-winning, professional pianist available as a soloist or with ensemble for Weddings, Cocktail Hours, Private and Corporate Events. Serving St. Louis and surrounding areas.  
​
Areas of focus:
I am currently the top rated and most awarded ceremony musician in St. Louis (per The Knot) and specialize in providing highly expressive music for wedding ceremonies  as a solo pianist and with the popular piano/cello Duo, HämmerString
For your cocktail hour, reception or private event,  I bring jazz and pop sets that capture a wide range of moods with a consistently lush sound.
Whether you need stately professional music for your wedding ceremony, light background piano music for cocktail hour conversation, or a hip modern jazz trio for a fashionable party, I would love to provide elegant piano music to create an atmosphere of sophistication for your occasion!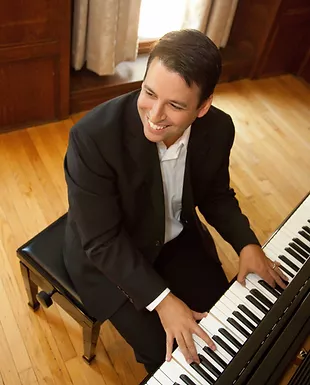 "from the beautiful sounds to the impeccable timing and tone setting. We enjoyed every minute of our magical moment thanks to Dave's masterful melodies! "  Courtney Kuhl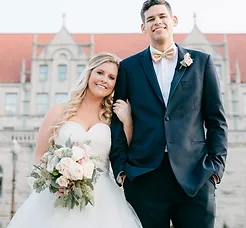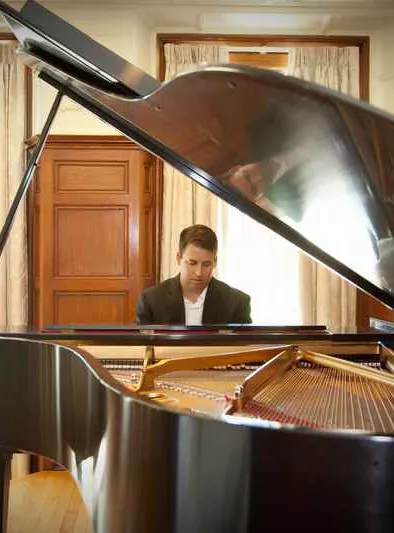 Get the Perfect Fit for Your Occasion!
You can choose solo piano or several small ensemble options for your event.
While I can call upon a wide number of musicians to provide any kind of configuration for your event, the small ensembles I feature here are special.  Each has a mature, well developed, signature sound produced  by musicians who are artistically invested and regularly performing together.
Perfect fits:
Wedding pianist or small ensemble for ceremony music in St. Louis and surrounding areas.

A jazz pianist for a cocktail hour in St. Louis

A Lively jazz piano trio for a reception

Elegant Piano Music for a private party or corporate event
Watch and Hear the Most Popular Options For Ceremonies
Most Popular Options For  Cocktails/Events
Trained, Experienced Professional Pianist
You can have Music from any Genre You Wish
I've been a serious student of the piano for more than 30 years. After Many years of classical piano study, I obtained a degree in Jazz Studies from Webster University, studying with the legendary pianist CarolBeth True.  This gives me a broad background to authentically cover a wide range of styles.  My repertoire includes favorites from every decade from genres spanning pop, adult contemporary, jazz classics, show-tunes, and classical music.
"A first class professional pianist and his musicality "is  of the highest class of artistry. I have hired him for a private Cocktail Party and heard him play a most varied repertoire and it seems clear to me that no piano music would give him any problems"

John Gergle JMG Designs
You can have confidence you're dealing with an experienced  professional
I have been playing publicly for over 25 years as a  professional pianist in many settings. I've performed for thousands and regularly get to play with the top musicians in the area. I have performed at hundreds of weddings, corporate and private events. While I love playing music in any setting, my primary focus is providing highly polished music for wedding ceremonies, cocktails, private and professional events.
"I truly am happy with Dave's professionalism and will continue to hire him for upcoming ceremonies, weddings and holiday parties to come at our venue!"

Ann Jones – Moulin Events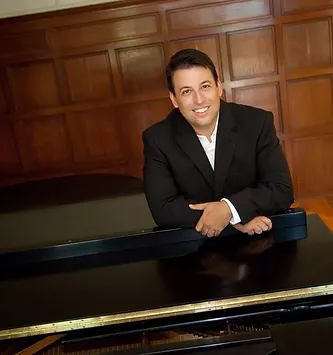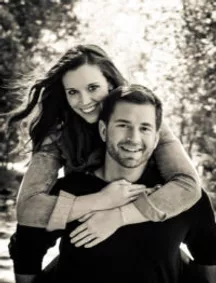 Dave was fantastic and extremely accommodating! We could not be happier with our choice of Dave Becherer!
Jennifer Tusing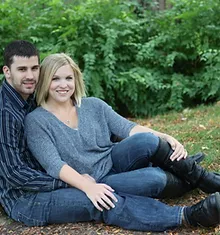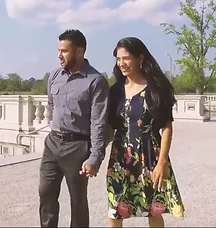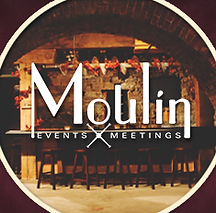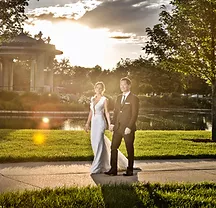 We wanted very specific songs and he made sure that was exactly what we got. We were very pleased with everything. I have absolutely no regrets !  Thanks again for everything, David!
Shelly Howard, Bride
His skills as a pianist are amazing and I was happy with everything he played. He brought to life all of the music we requested and we couldn't have been happier. If you're looking for beautiful music for your ceremony or event, look no further. He is definitely the real deal!
Katie Dinga, Bride
Dave is the best of the best!!!! We could not be any happier than this!!! We received so many compliments!!!! He made our ceremony a fairytale and he also was in our reception. He deserves infinity amount of stars!
Monse Hernandez, Bride
"I truly am happy with Dave's professionalism and will continue to hire him for upcoming ceremonies, weddings and holiday parties to come at our venue!"
Ann Jones, Moulin Events
"Dave's beautiful wedding music helped to make our day one to remember. His music is amazing and was such a wonderful addition to our ceremony.  We would recommend him for weddings or any events where a nice soft ambiance is needed." 
Andrew and Gaia Geman
Let's Talk About Your Music!
David Becherer
552 Cherry Ridge Ct, Ballwin Mo 63021